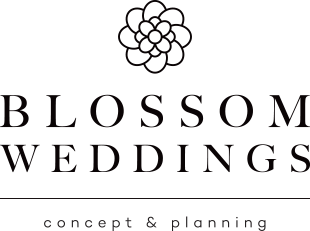 Approach
Step 1
Initial meeting
Working together to realise your dream wedding means we will need to connect with each other, we need to have that special click. This is why we start off with a conversation in person or via Skype/Facetime, free from any obligations, to get acquainted and to discuss your wishes and ideas.
Step 2
Tailormade proposal
Once we establish that mutual understanding, then we will gladly draw up a tailor-made personal proposal for you. If you consider it favourable to engage our services, we will immediately get to work for you towards your ultimate wedding day or weekend.
Step 3
Planning together
We will process all the different stages in the planning of your wedding in a professional planning tool. Your unique personal online wedding environment. This tool will include your budget, to-do items, appointments, planning and status, all of which will be up-to-date. On a weekly basis we will go through the planning and tick all the boxes as appropriate. This is how we will calmly and gradually work towards your wedding day.
MORE INFO